Tags
alphabet, alphabet ice cube tray, design, Graphic Design, ice cube tray, ignacio pillotto, inspiration, jessa, letters, pamute, photography, quirky, SillyCone Inc, typography
Get it? I-CEE –> Icy –> I see.. I see potential. Get it?! .. *sigh* I'm so bad at this…
★
I can now spell my name (or anything really) with ice!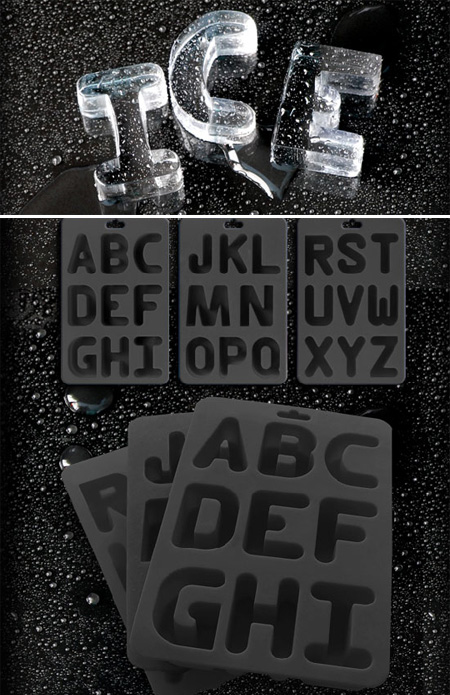 I feel like I'm 12 years old again – that is just too darn cool. I'm already thinking of awesome things I can do with these. Some people have already tried using other mediums to form their letters e.g. peanut butter, jelly, chocolate. It's oven-proof being made out of silicon so you could potentially bake your own letters too. So many options – and think about the cool typographic photos you could take.
Juvenile I know, but hey ice letters. Come on – It's genius!
Original alphabet ice cube tray plus other great quirky trays were designed by SillyCone Inc.
Also while I bumped into the alphabet trays I found these gorgeous snowflake ice cube trays designed by Ignacio Pillotto (an awesome industrial designer). I love them just as much too! The possibilities…. aaahhh… so exciting.

Photo courtesy of Toxel.com
★
Jessa